Listings
Search Auditions:
April 20, 2015
Just Added
José Mateo Ballet Theatre Company Auditions
COMPANY AUDITION FOR THE 2015-2016 30TH ANNIVERSARY SEASON Now hiring company dancers for 2015-2016 with four repertory seasons and The Nutcracker. Contracts are available for male and female ballet dancers, Sept–May, 28 weeks. All rehearsals and performances will take place in Harvard Square, Cambridge, MA. Remuneration is commensurate with experience.    AUDITION REQUIREMENTS The audition…
April 20, 2015
Just Added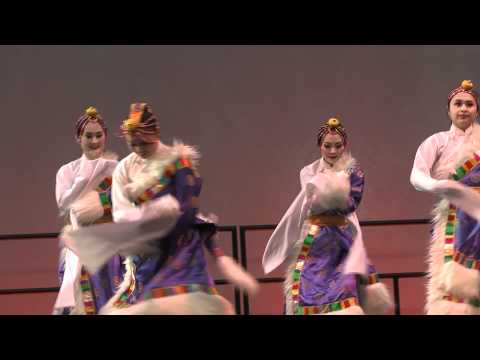 Dance China NY seeks male and female dancers
Dance China New York/New York Chinese Cultural Center is seeking dancers for part time performance opportunities. All performances and rehearsals are paid. Dancers must have knowledge of and experience in Chinese dance technique. Auditions are ongoing on a case-by-case basis. If interested, please email your headshot and resume to info@chinesedance.org. Dancers will need to prepare repertoire in at…
April 20, 2015
Just Added
Seeking Male and Female Dancers!
Asterial Dance is seeking male and female dancers for company members and apprenticeships during its 2015-2016 season. Dancers should be athletic and versatile, with a strong background in ballet and modern. Upcoming performances at  NYC Festivals, NY Season in Fall and Spring, Baltimore, and potentially Boston. Performance stipends. Company teaches outreach classes to youth, so interest in that…
April 19, 2015
Just Added
Dance Audition: Paid Solo work with Janice Rosario
Janice Rosario, the Choreographer of Janice Rosario & Company has been granted the Spring 2015 Solo Commission by The Moving Beauty Series to create new work. As such, Ms. Rosario will be auditioning talented dancers to hire for this commission. Work on this solo will be conducted separately from Ms. Rosario's other ongoing projects. Talented dancers of all body types who possess strong contemporary…
April 19, 2015
Just Added
Accepting Dancers into The Open Rehearsal
The Open Rehearsal allows dancers to rehearse with 3 working & hiriing NYC choreographers over the course of 3 hours as they each spend about an hour working on their current projects. This open rehearsal is an opportunity to work alongside these three creative minds and to see how their process comes together. It could almost be considered a masterclass. The Open Rehearsal takes place on Wednesday…
April 18, 2015
Just Added
Audition: Male & Female Dancers - BalaSole Dance Co.
DAY/DATE:    Friday, May 15, 2015 TIME:            11:00AM - 1:00PM LOCATION:   New York Live Arts, 219 West 19th Street, NYC, 10011 REGISTRATION REQUIRED.  DEADLINE:  Friday, May 1, 2015 Visit the "AUDITIONS" page of our website for our complete audition and registration details. THIS IS A PAID PROJECT.   READ THE FOLLOWING PRIOR TO REGISTRATION. BalaSole Dance Company…
April 18, 2015
Just Added
AUDITION FOR COMPLEXIONS CONTEMPORARY BALLET
SUNDAY MAY 3RD NYC Seeking Male and Female Dancers for the 2015-2016 season. Must have a strong Classical & Contemporary foundation Women must have strong pointe work National & International touring Competitive salary Contract commences August 2015. Please RSVP Headshot, Resume, & Video links, if available, to: audition2015@complexionsdance.org Applicants will be notified of location and time. Please…
April 18, 2015
Just Added
The Elvis' of Andy Kaufman
This performance for the Jewish Museum's current exhibit "Repetition and Difference" will feature multiple performers reperforming Andy Kaufman's Elvis impersonations in a scripted 1 act play to be performed in front of a live audience. Diversity is key to the casting and individuals of all ages, ethnicities, genders and body types are encouraged to apply. Looking for performers and nonperformers…